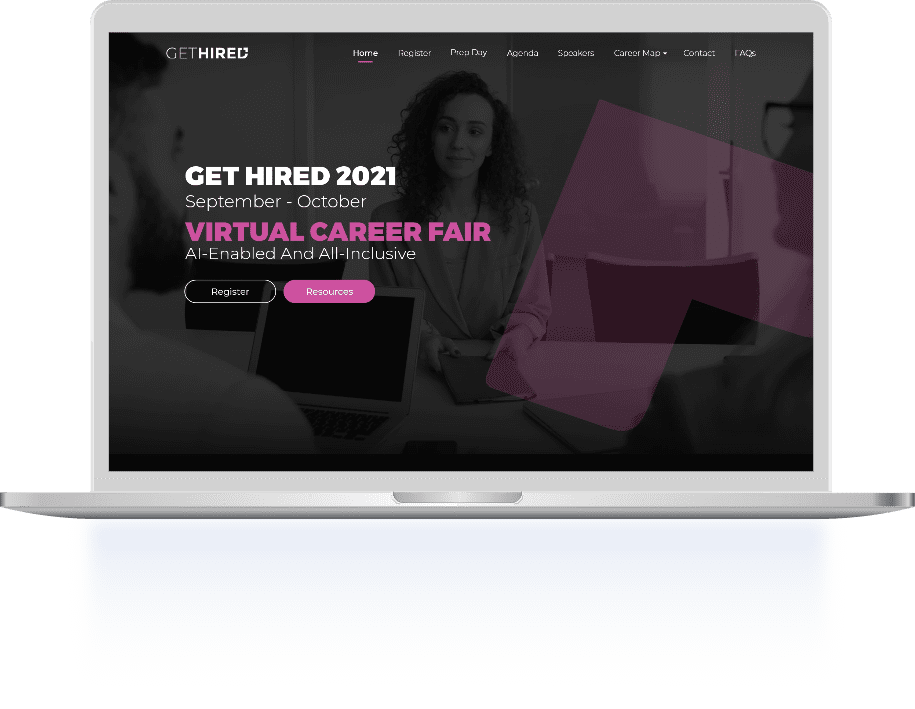 VinnCorp Made a Robust Hiring Platform - GetHired
GetHired is a hiring platform where employees connect with employers and vice versa. It was initially derived from the idea of empowering women to pursue their careers. However, with the passage of time, this hiring platform has transitioned and allows the registration of every candidate interested in applying for a job – despite gender.
At the birth of this idea, GetHired team was looking for a reliable platform to trust with their site's development, that's when they found VinnCorp.
GetHired was Satisfied with VinnCorp's Vision for Innovation
VinnCorp scheduled a meeting with GetHired's team. In this meeting, GetHired shared their concerns over their hiring process.
They mentioned that creating a talent database, screening, and shortlisting resources took a long time. At the same time, candidates also had to deal with the tedious process of searching for the right opportunity.
Willing to help the community, GetHired requested VinnCorp develop a seamless, easy-to-navigate, and responsive website to ease the hiring and onboarding process.
VinnCorp Developed GetHired's Website to Ease their Hiring Process
We involved our UI/UX designer in analyzing user behavior. He researched the target user journey thoroughly and created an effective interface.
Just as requested, we built an appealing and responsive website. It took us less than 3 months to develop GetHired's site, including the design.
Bringing it All Together
Today, GetHired has users who stay on their website and browse without worrying about time. VinnCorp's seamlessly built interface has made their user journey cheerful and has smoothened up the hiring process. Their vision is now framed in the real world, and thousands of visitors connect with employers monthly.