Ringcentral Opted For Vinncorp's Qualified Tech Team
Here's how VinnCorp delivered a solution to RingCentral to save their valuable time and set up a more efficient communication system.
RingCentral, being the number 1 cloud communications company worldwide, was exasperated for years with vendors. They didn't do justice to the quality of work and exceeded the deadlines decided.
To overcome the nuisance, RingCentral decided to trust VinnCorp. We organized a meeting to understand their perspective and the remote talent team that they need to fulfill their requirement.
In less than 24 hours, VinnCorp hired front-end developers, SEO experts, content writers, quality assurance, project managers, data science, and financial analyst.
Our remote team backed them to gain brand recognition, manage their database, and generate more leads.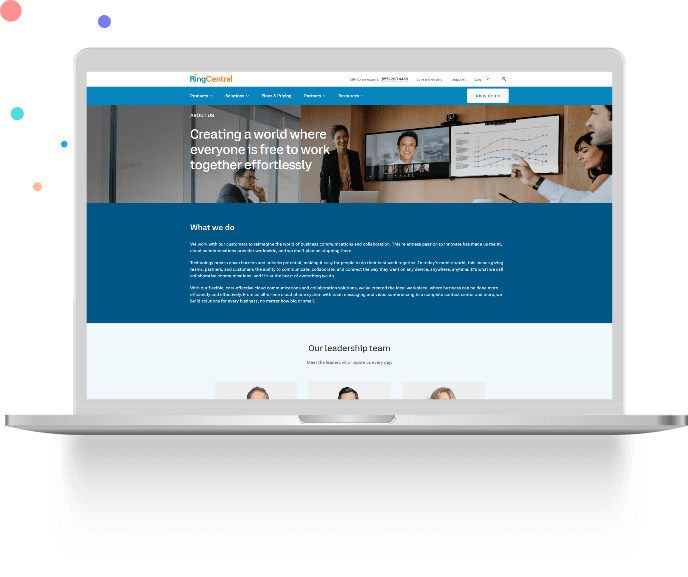 VinnCorp's SEO Experts Empowered RingCentral to Grow Faster
After being disappointed several times with various digital agencies, Ring Central decided to approach VinnCorp. This resulted in them asking VinnCorp to assign reliable SEO experts for link-building.
VinnCorp set up an interview with an SEO expert in less than 24 hours. The interview went so well that RingCentral promptly hired the SEO specialist through VinnCorp.
VinnCorp's SEO specialists had a conversation with the team to understand their business goals and plans. They formed a strategy and assisted them in high-authority link building. The objective was to optimize their business site by generating quality links.
Ring Central realized they were on the right track when they noticed the Search Console's graph elevating over the period of the next few months. The newly built links helped them accelerate the traffic.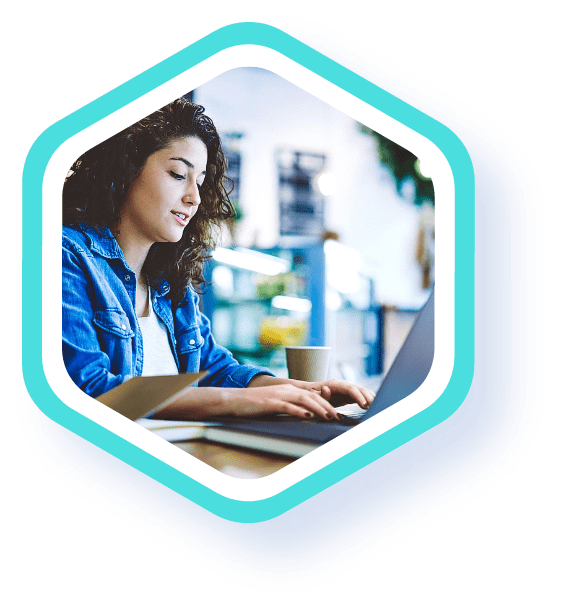 VinnCorp Delivered Exactly What RingCentral was Looking for – Quality Content
RingCentral collaborated with a variety of outsourced writers, internal talent, and digital marketing firms over the years. However, the content wasn't always what the company's marketing team had anticipated. It was either complicated, boring, or didn't follow the mentioned guidelines.
RingCentral needed a company that could provide them with reliable and commendable writers. The team needed talented writers that could create engaging and interactive content. They finally decided to trust VinnCorp and contact the team for their requirements.
VinnCorp provided them with experienced writers to meet their expectations. We assisted them with a team of highly skilled writers that work timely, focusing on the on-page SEO techniques and delivering high-quality content within their provided guidelines.
The team, RingCentral, was thrilled with the quality of the content our writers generated.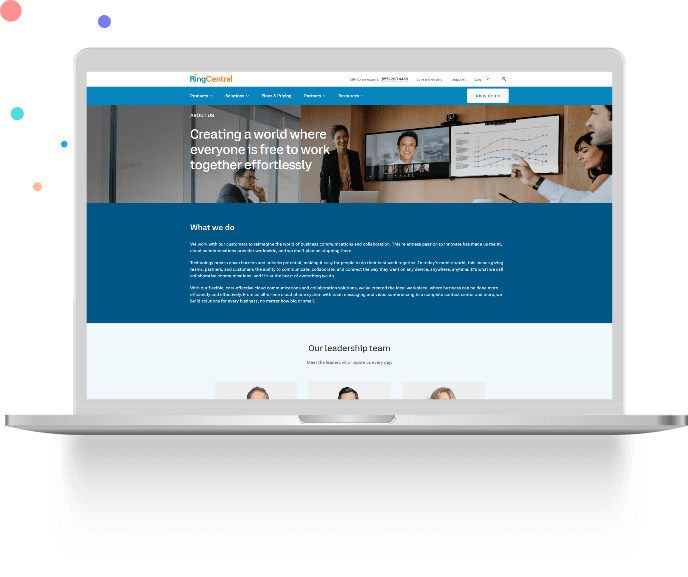 VinnCorp Assisted RingCentral in Building its Landing Pages
RingCentral came to VinnCorp with their requirement to build customized landing pages. Our team set up a meeting with them to analyze their requirements carefully and assign skilled front-end website developers.
The development was based on the plan made with the owners, and they closely worked with their team and frequently took collaborative meetings to ensure the best possible results.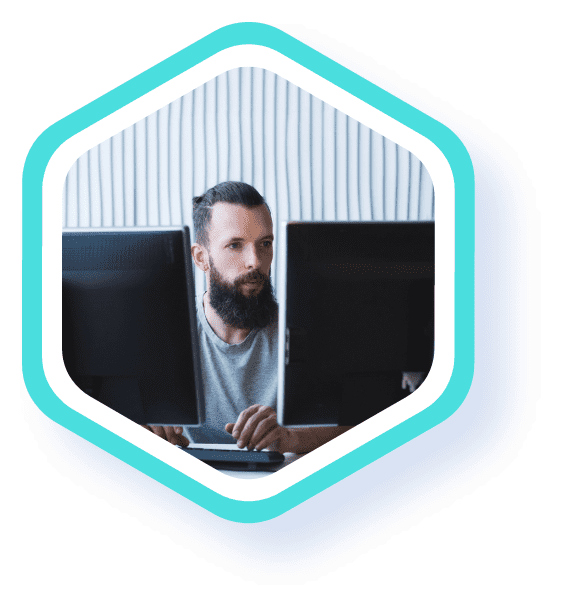 RingCentral Joined Hands with VinnCorp to Eliminate Bugs
Although RingCentral already had a QA team, they required more experts to remove the bugs and make their website and applications responsive.
For this reason, they asked VinnCorp for a QA expert. We shortlisted the CVs of the experienced QA experts for them and scheduled their interviews in 24 hours.
One of our QA experts matched their expectations, so they hired him. He analyzed the errors in RingCentral's mobile application and removed them to smooth the interface and enhance customer experience.