Are you tired of facing the failures of your existing business? Are your competitors overpowering you? Because they possess digital talents that you lack?
Digital Transformation is your solution! Gear up your digital transformation journey with us for successful business growth.
Integrating digital technologies throughout an organization's operational areas is known as "digital transformation." It entails switching to virtual technology and automating digital operations in place of manual ones. To adapt to the market's shifting demands, businesses modify their corporate cultures and rethink their businesses digitally. Building up your business processes and then modifying them for small enterprises just starting is no need. Your company may be forthcoming right away.
One factor to consider while thinking about digital transformation for your business is
how successfully you integrate these amazing, expensive IT systems and technologies into your business. This will determine how well your digital transformation efforts are received. You must modify your company's Foundation from the ground up if you want to try to impose digital transformation on the leading edge of it.
Once digital technology advanced, people began thinking outside the box for new ways to use business technology rather than just completing the same tasks more quickly. The concept of digital transformation started to take shape at this time. New technologies were increasingly getting accessible through emerging innovations.
Consider yourself in a similar scenario, and be innovative and forward-thinking regarding your enterprises. Analyze how going through digital transformation can improve and increase the effectiveness of each step of the journey.
Here are some incredible pointers that will help you win the digital revolution!
Planning strategically for your business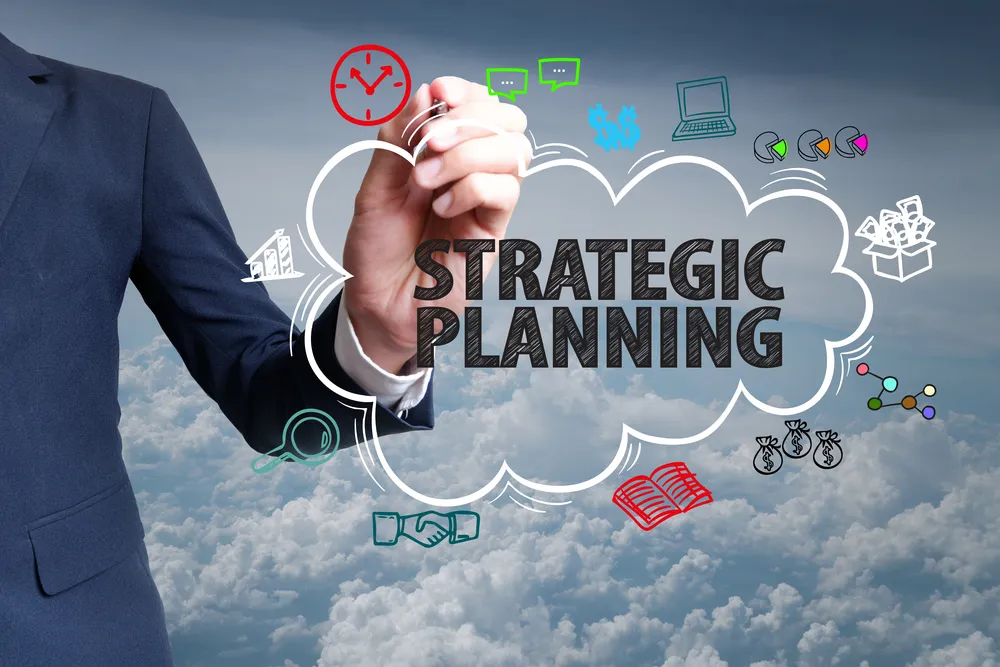 Concentrate your beginning efforts on tasks that will pay off more quickly. Find the platforms, programs, and services that suit your culture, current work processes, and financial constraints. There is no universally applicable digital transformation strategy. However, it must be a strategy that is unique to your firm and circumstance. Ensure not to adopt any technology that comes your way blindly. Although large corporations might easily spend massive amounts of money on digital changes to test what works, a wiser, more effective path involves selective digitalization.
Team up with the appropriate individuals
It would be best to allocate the right people for particular roles to prepare for your digital transformation. Your supervision is crucial. But you also need to include your technical experts.
Don't expect your team members to understand their expectations in this position. Give them the training to comprehend information systems. All employees, from software professionals to decision-makers, should be involved in formulating and implementing the digital strategy. The company culture needs to change and advance for digital transformation to happen. Make sure all your staff is on board, pay attention to their feedback, and ensure that all departments contribute to your overall strategy. This phase will assist you in establishing clear responsibilities for staff based on their skill set right away.
Maintain the accuracy of your data
Because you manage a business, you frequently, maybe even daily, review financial and consumer information and insights. The same principle applies to your data; you should regularly review it. The main goal is to ensure you have high-quality data at every process stage. The quality of your data directly affects the insights you use to inform your digital strategy.
Communication Plays A Crucial Role
Digital transformation requires open communication. To reap the rewards of your digital strategy, you need to make sure that it is continuously communicated to every employee. You should also articulate the rationale behind specific procedures and the intended outcome for the individuals involved. To identify the problems and try to fix them as they develop, teams must communicate with one another. Use communication technologies to keep important information available and to facilitate team communication.
By communication, it will be easier to ensure that employees know exactly what you're doing, the managers in charge of this progression should have clear objectives, and your staff members should be aware of your top priorities. Because everyone will feel the effects, being open and honest with your workforce about progress, results, and prospective implications are crucial.
When everyone participates in celebrating your successes, morale will be at its highest, and overcoming failures will be simpler if everyone is aware of the issue.
Maintaining A Dynamic And Flexible Platform
Because the digital world is strongly evolving, you must continuously adjust and enhance your efforts to convert your business. You must assess your performance, client feedback, and whether your business procedures have improved. These elements will help you determine what aspects of your plan are effective for you and which are problematic. Your digital transformation plan must be agile, flexible, and customer-centric to stay ahead of the competition. You can comprehend and adapt to shifting customer behaviors by reevaluating and revising your plan.
Emphasize the innovations that will support growth
Businesses will be fueled by technology that focuses on data analytics, integrated platforms, machine learning, and artificial intelligence. Since almost everything can be measured thanks to digital transformation, moving forward, every choice should be supported by data and analytics. Keep a watch on where things are going so you don't slip below the standards.
Backup plan for unforeseen and unfortunate situations
To reduce any business disruptions brought on by a technological outage, it's crucial to have emergency and disaster recovery strategies in place. Make sure network services, backup components, and system protection are all in place by working with the DX vendor(s) to ensure their systems are all adequately protected. Make sure all systems and data can be backed up and securely saved for use in emergencies if the new technologies are cloud-based.
Encrypt security

Customers' privacy issues must be taken carefully. Any strategy for digital transformation must include security. Consider hiring some security professionals to evaluate your system, assist you in identifying any vulnerabilities, and assist you in fixing them. Make sure that all data is encrypted. Make use of the most recent encryption technology to secure all data in transit and at rest. The likelihood of any malicious activity exposing any customer data will be significantly reduced as a result. Ensure you plan for routine checks and upgrades because security is a constant worry rather than a project that can be completed.
Cloud Is The Core Of Digital Transformation
The use of cloud infrastructure is a key component of a sound digital transformation plan. Unless there is a compelling need to adopt a different architecture, all new apps and workloads should be developed and hosted on a cloud infrastructure. The most effective IT departments use multi-cloud environments to make use of the advantages afforded by each choice as needed. It ensures every application may be used to its fullest capacity. Organizations can use private, public, or hybrid cloud solutions.
Create techniques for evaluating and monitoring performance
When designing metrics to examine various areas of DX performance and show its worth to the firm, consider factors like prospective investments, the time needed for implementation, cultural implications, operational changes, and customer responses. A formula for failure would be to adopt a sophisticated CRM system without the requisite support activities, such as staff training, system testing, documentation, performance evaluation, data analysis, management support, and emergency response operations.
Get Your Entire Company Involved
You introduced this procedure by telling a tale to every employee. Don't forget to keep including them in the data management process. They still have access to your information even if they don't have formal IM roles. Use your IM role holders as your ambassadors by allowing them to share their experiences and thoughts and arrange sessions to discuss their progress and difficulties. Relate their jobs and actions to your broader narrative of digital transformation.
Think about giving every employee in your company some level of accountability for data management and your digital transformation. Include those who hold the IM roles in creating this for your company. Include that IT personnel who are implementing all of your
Conclusion
With the steady influx of new market actors, off-site mobility, and constant connectivity having a significant impact, we dwell in a digital and hyperconnected society undergoing social and technical disruptions in which we rely on strategies to support us in tackling our enterprise problems. However, our blog has revealed precisely how businesses should implement the technology-supported innovations that set successful digital transformations apart from the competition. Hopefully, you have all the tactical ideas through which you can manage your businesses with the help of digital transformations.