A full-stack developer's proficiency spans database analysis, management, and front-end or back-end development. While these full stack developers are regarded highly, it's still quite difficult to find the right one, especially when there's already a shortage of top-tier developers.
There has been an increase of 35% in demand for full-stack developers in the past years. These statistics clearly show that the demand for developers today is at an all-time high.
We have compiled an ultimate guide to hiring full-stack developers to help you better understand and overcome this daunting challenge. So you can find the right full-stack developer for your project.
Let's first start with…
What Is A Full-Stack Developer?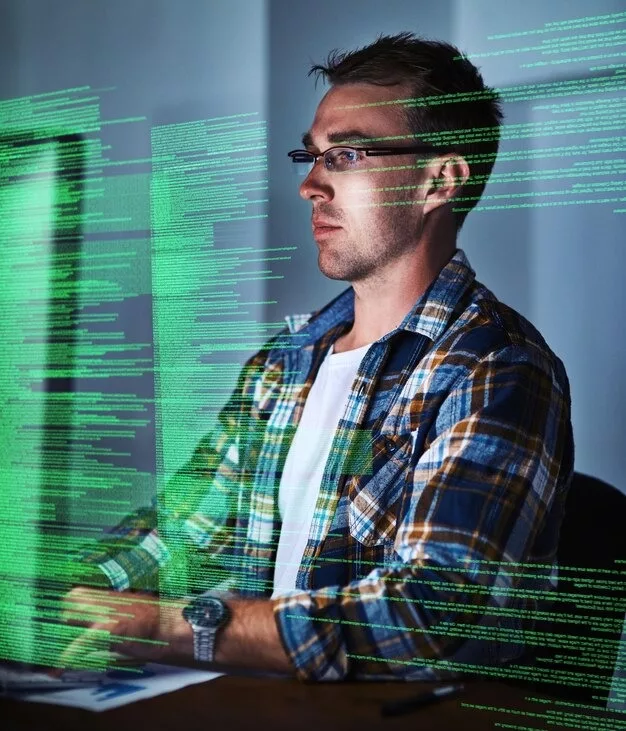 A full-stack developer is an expert in all software development aspects. Be that it may be the backend, frontend, or the database. A full-stack developer has proficiency in a wide range of programming languages, tools, frameworks, and technologies, including HTML, CSS, JavaScript, Xamarin, PHP, Node.js, Python, SQL, and more. They are highly skilled at developing web applications from scratch and manage both client-side and server-side aspects of the application.
What Are The Skills Of A Full-Stack Developer?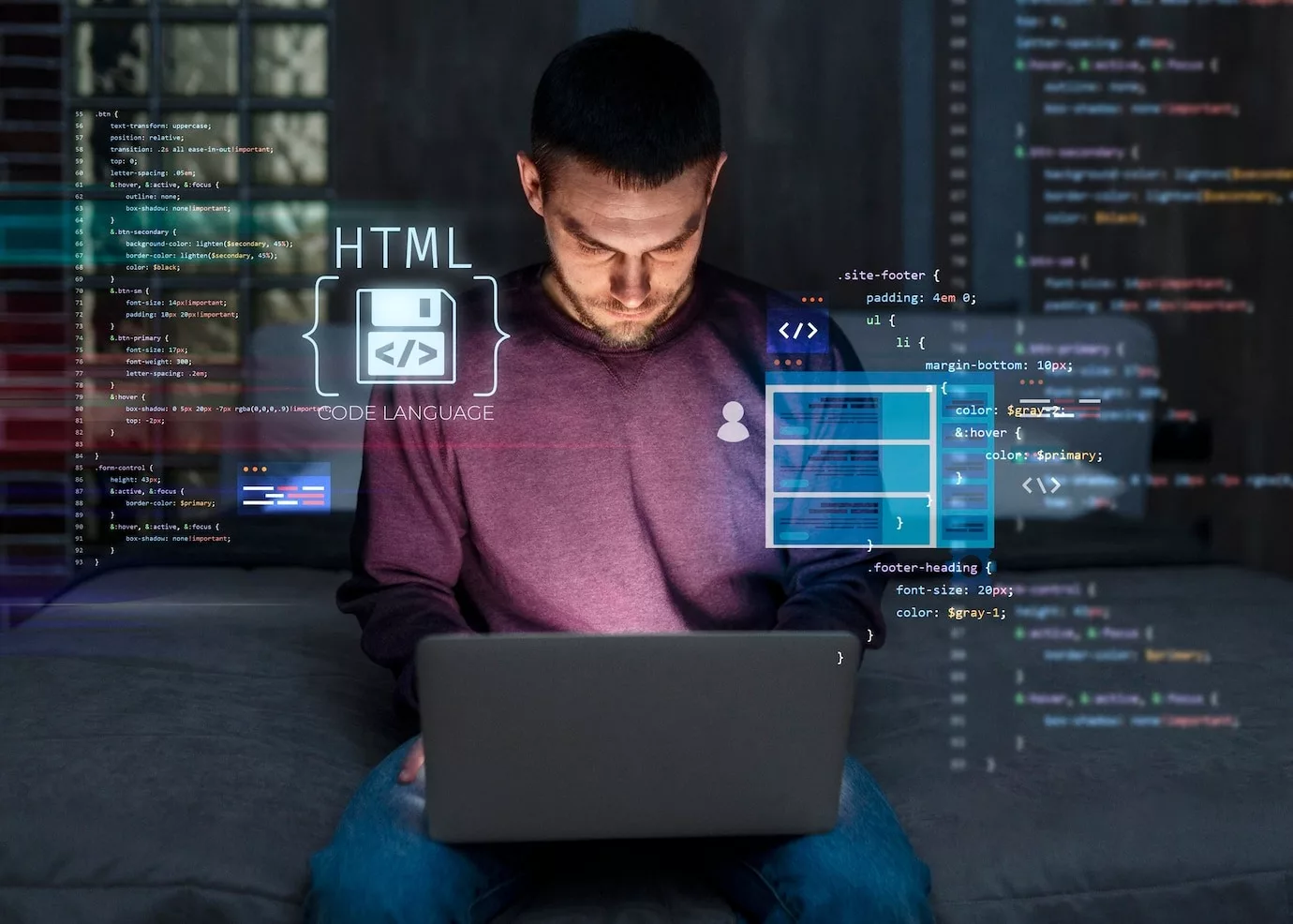 A full stack developer is responsible for developing all the aspects of web applications, including both frontend and backend. Here are some of the skills that a skilled full-stack developer possesses;
Design, develop, and maintain web applications leveraging HTML, CSS, and other relevant programming languages.
Proficiency in backend programming languages such as PHP, Node.js, and Python to develop and maintain server-side applications.
Design and develop databases leveraging SQL or NoSQL technologies such as MySQL and MongoDB.
Work as a part of the team with other developers, stakeholders, and designers to ensure that the web application serves the project's technical needs.
Ability to write clean, concise, and consistent code.
Troubleshoot to find and debug coding errors.
Test and optimize the web application to ensure optimal performance.
Keep themselves updated with all the latest and advanced tools and technologies to make the web application relevant and current.
Proactive in the involvement of code reviews to ensure code maintainability and scalability.
Deploy and implement the best security practices to protect the data of web applications and their users.
How Much Does It Cost To Hire Full-Stack Developers?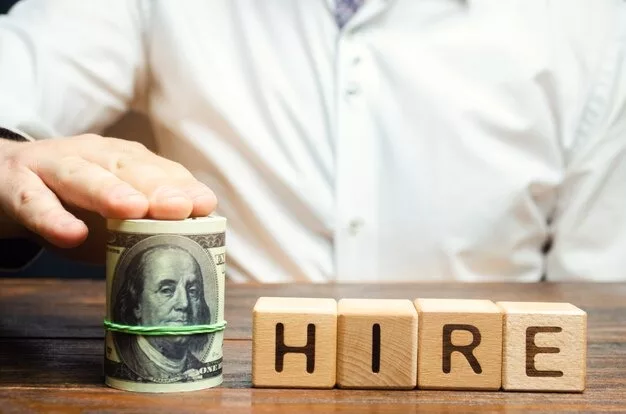 The average annual salary of a full-stack developer in the US is $85,469. Highly skilled full-stack developers with years of experience and expertise on hundreds of projects will definitely cost a pretty penny.
However, the main factor in the cost of hiring full-stack developers is location. In this digital world where remote work has become the norm, you can find a full-stack developer from anywhere in the world.
Generally, the cost of hiring full-stack developers from first-world countries like the US, the UK, and Canada will always be higher.
According to Indeed, here is the cost of hiring full-stack developers from the major cities of the US,
San Francisco, CA: $144,714
McLean, VA: $138,122
New York, NY: $130,107
Austin, TX: $127,830
Chicago, IL: $126,995
Denver, CO: $120,394
Irving, TX: $119,450
Atlanta, GA: $113,073
On the other hand, the cost of hiring full-stack developers from developing to under-developed countries will cost you around $3,000 to $5,000 per month.
How To Hire Full-Stack Developers?
The cost of hiring full-stack developers is different and higher when compared to typical software developers. You need to consider many factors, such as their work experience and skill set. This is because bad hires will cost you money, time, and resources. So, here are some of the factors that you need to consider;
Qualification
While it's imperative that the full stack developer has expertise in both frontend and backend development, it shouldn't be a deal-breaker if they specialize in any of them. They should have thorough knowledge and understanding of all aspects of development, technologies, tools, and frameworks.
They should be proficient in writing clean and efficient code such as APIs, DBMS, and other relevant aspects. Moreover, they should know a thing or two about programming languages such as JavaScript, PHP, Python, SQL, Ruby, and all the relevant frameworks. Finally, they should always keep themselves updated with the latest tools and technologies to stay ahead of the curve.
Experience
Their high level of experience is another important aspect to consider when hiring full-stack developers for your project. For starters, you can read their resume and review their feedback from previous projects and ratings if they have provided services on online service marketplaces like Upwork or Freelancer.
Furthermore, you can also search them on LinkedIn, GitHub, and other related platforms. Researching your shortlisted candidates will help you better analyze their suitability for the job. If your project is complex, hire full-stack developers with experience working on big projects and good reviews from their previous employers and clients.
Technical Assessment
If you're about to hire remote full-stack developers, contact a reliable staff augmentation service provider. This strategy will help you find the right and perfect candidates for your project. You can give them assignments to write clean and maintainable code to test their skills and capabilities. You can further test their skills in various other areas, such as logical abilities and even their soft skills as well.
What Questions To Ask When Hiring A Full-Stack Developer?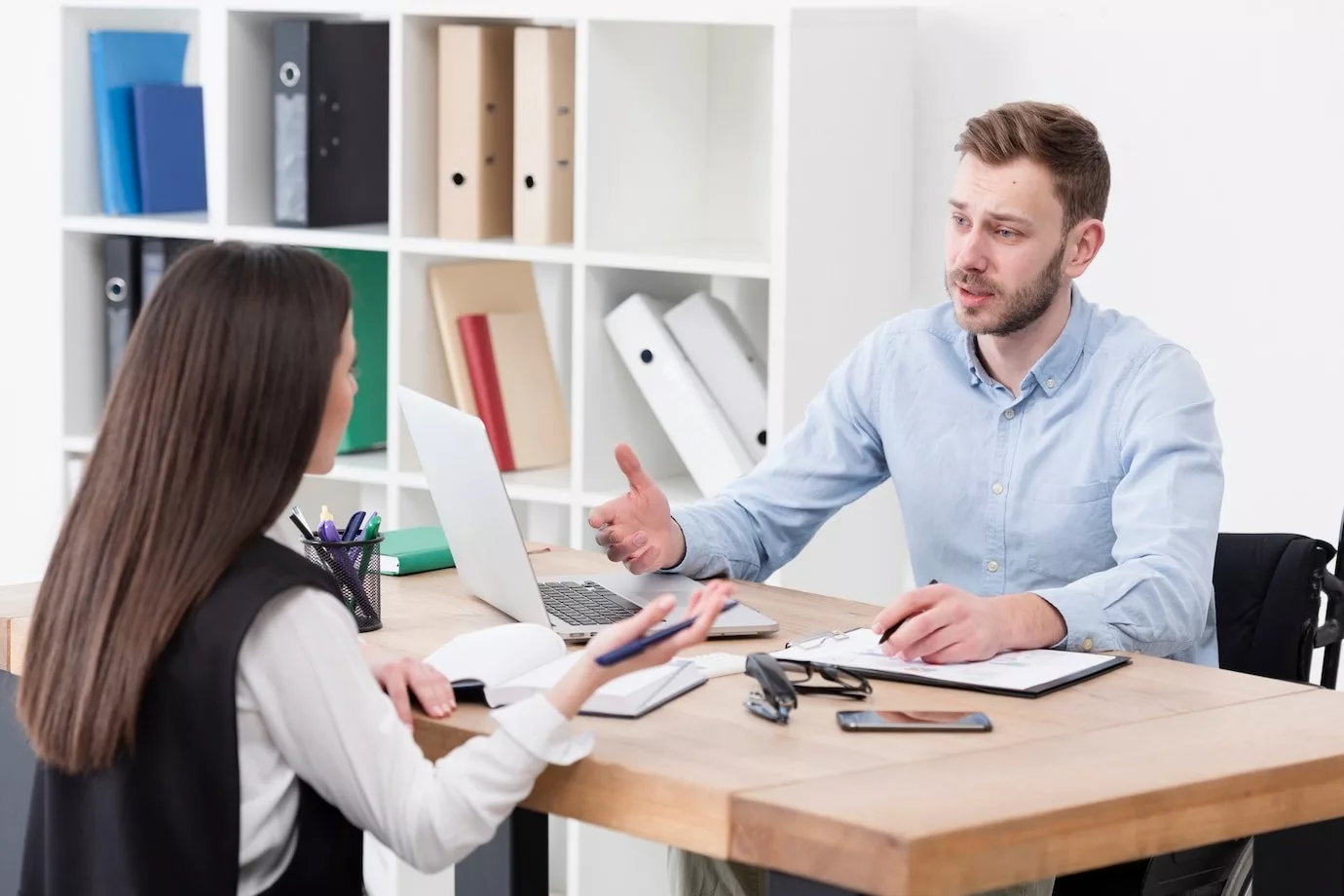 Devise a set of questionnaires to hire the best full-stack developers. That entirely depends on the specific needs of your projects. The basic rule of thumb is to create hard and soft questions to hire full-stack developers.
Here are some of the examples of questions you should be asking your candidates;
How many years of experience do you have in full-stack development?
Can you tell us about your experience and responsibilities in your current role?
Which frameworks, tools, and technologies are you proficient at?
How and why do you keep yourself updated with the latest technologies in the development realm?
Which tools do you prefer to use to test and optimize your code?
To test their soft skills, ask about their problem-solving skills. It's one of the most sought-after and fundamental skills an expert full-stack developer must have. For instance, you can ask the candidate what is your approach to solving coding problems and errors. So you can understand their communication skills and their creativity.
Why Hire Full-Stack Developers From VinnCorp?
VinnCorp is a dynamic tech platform to find and hire full-stack developers. All our pre-selected full-stack developers are trained to work together with the US, UK, and European work cultures. Our full stack developers work overlap timings as well as under your specific time zones.
Not every engineer or developer passes through the screening process. We have a rigorous process of finding and vetting the top talent. And only the best full-stack developers for hire are enlisted into VinnCorp's talent pool. Contact us today with your project requirements and hire a proficient full stack developer today.