Are you a content writer experiencing writer's block or a business owner looking for tools to produce high-quality marketing content?
Well, whatever the case is if you are reading this blog, your search is definitely for AI copywriting tools.
No need to worry because we have got your back. Below we will tell you the 5 copywriting tools to make writing content easier for you.
We all know the importance of copywriting tools on this date for creating marketing copies to attract potential customers. In contrast, a dull copy can make you lose clients and ultimately huge profits.
However, creating appealing content is not easy for copywriters and businesses, which is why copywriters charge up to $10000 per copy.
How can you save yourself from investing huge amounts in copywriting and getting up to the mark copies that sell? Artificial Intelligence (AI) and Machine Learning (ML) have come to the rescue!
With the help of AI and ML technologies, many AI copywriting tools have been introduced that help copywriters and businesses create original copywriting content for free.
Many copywriters use different AI copywriting apps to produce excellent copies faster than organic copies.
Advantages of AI Copywriting Tools
There are some benefits that you get from using AI copywriting tools that weigh higher than the process of hiring copywriters. Let's take a look at them.
Produces Content Faster
The AI copywriting tools work quicker than an ordinary human being's thinking capability and typing speed. Faster copy write-ups mean publishing more content and having multiplied returns on investments.
Content Available 24 Hours 
With AI copywriting tools, you can produce copywriting content without a break or a pause. While human writers need rest and sleep, artificial intelligence tools work nonstop and write unique content every time.
High Accuracy 
These tools use artificial intelligence. They produce content with correct grammar and punctuation. So, the accuracy of the copywriting content is high. A human copywriter can make errors with the need to edit content two to three times.
Affordability
Some AI tools are free, while others cost a very affordable monthly subscription for AI writing. There is no need to hire expensive copywriters to create your marketing copies as these tools will do the same work for you at half the price or probably free.
Save Time
AI content written through copywriting tools saves you a lot of time. So, businesses can focus on other important tasks instead of giving instruction, keeping a follow-up on the writing process, and receiving and reviewing one.
5 AI Copywriting Tools to Make Writing Content Easier
ChatGPT 
Launched in November 2022 by OpenAI, ChatGPT (Chat Generative Pre-trained Transformer) is given importance as one of the finest AI copywriting tools on this date. It is an updated version of OpenAI topping GPT-3 family and provides you with a copy when you chat. 
Unlike other copywriting tools, it is fluent in English and creates coherent content. You can also generate content with it in 94 languages besides English. 
Additionally, ChatGPT memorizes the previous answers it derived for you in the chat. This feature saves you time while helping you drive content on par. 
Pricing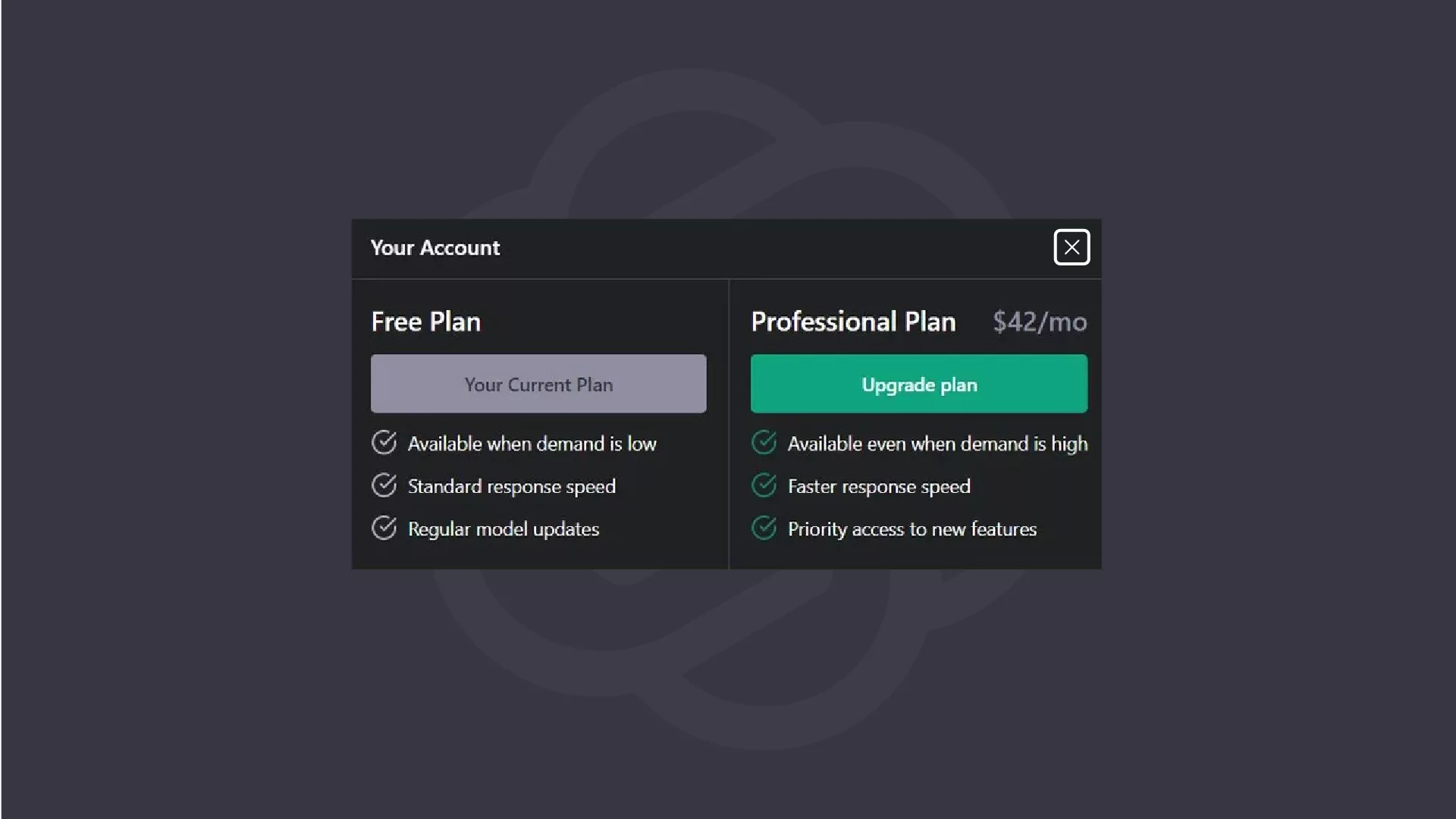 One of the biggest advantages of ChatGPT is that it's free for now. You don't need to pay a subscription fee to generate content from this AI copywriting tool. 
However, the free version isn't going to last for long. In the near future, ChatGPT will be paid as other copywriting tools. OpenAI's CEO Sam Altman has confirmed it through his tweet, "We will have to monetize it somehow at some point; the compute costs are eye-watering."
Jasper (Previously Jarvis)
Jasper is the best AI copywriting software. It has come a long way and creates content better than its competing AI tools. It helps you write social media ads, blog posts, emails, and more.
It offers templates such as story generator and AIDA framework that generate high-quality content faster. With its Boss Mode, it takes commands from you and generates content efficiently in minutes.
Jasper has become popular among its 50,000 users in a very short time, which is enough to prove the tool's effectiveness.
Pricing
The basic starter pack includes $29 per month for creating content of up to 20,000 words. With this, you will have access to 50+ copywriting skills and be able to invite unlimited team members to work with you. But there are some advanced features that you may be unable to use.
To access the Boss Mode and Commands feature, you will have to subscribe to a $59 per month plan. However, there is a policy of a 7-day money-back guarantee to keep you relieved if Jasper doesn't suit you.
CopyAI
Another great AI copywriting tool is the CopyAI. It is a substitute for writer's block and generates social media content, sales copy, eCommerce copy, and a long list of copies in a few seconds.
To this date, 1,000,000 marketers have used CopyAI to generate compelling copywriting content. Its unique features include the ability to write copies in more than 25 different languages.
Pricing
The starting pack is free, and you can use the tool's basic features. In the free mode, you can produce 2000 words per month with the help of 90+ AI tools and templates, and only one person can use this plan.
The Pro plan of CopyAI starts at $49 per month and generates more than 40,000 words per month at maximum. However, if 40,000 words are insufficient for your requirements, you can upgrade the plan to use 100,000 words per month.
Rytr
If you want to create marketing copies that are engaging and human-like, Rytr is the best choice for you. Rytr is a new copywriting tool, but it has come up on the same level as some of the best copywriting tools available in the market.
Its developer's team is constantly working on developing new features for the betterment of your content. One of its features includes writing copies in 30+ languages which is amazing.
Pricing
The initial plan is free, in which you can generate up to 5,000 characters per month. Additionally, there is a built-in plagiarism checker, while you can write in 30+ languages and access 20+ tones with Rytr.
The second plan is the Saver Plan which costs you $9 per month, and you can generate up to 50,000 characters each month. This plan gives you access to premium community support and other features.
Lastly, there is the unlimited plan that costs $29 per month. You can generate unlimited characters and create your custom-use case in this plan.
Writesonic
Writesonic is another popular AI copywriting tool that uses the GPT-3 algorithm to generate copies of the content. Content types include ad copy, social media ads, SEO meta descriptions, emails, and a long list to go.
One of its features is the content rephrases, which are very useful when you want to re-word the facts in your descriptions and content. You can copy any content to it, and it will paraphrase the content into something unique.
However, Writesonic is best for short-form content and is easy to use.
Pricing
First, there is a free plan in which you will get ten credits. This is suitable to test the tool whether it suits you or not.
The second plan is the basic, which costs $15 per month, and you can generate up to 50,000 words for one user.
Then comes the professional plan costing you $45 per month for unlimited credits but only one user seat.