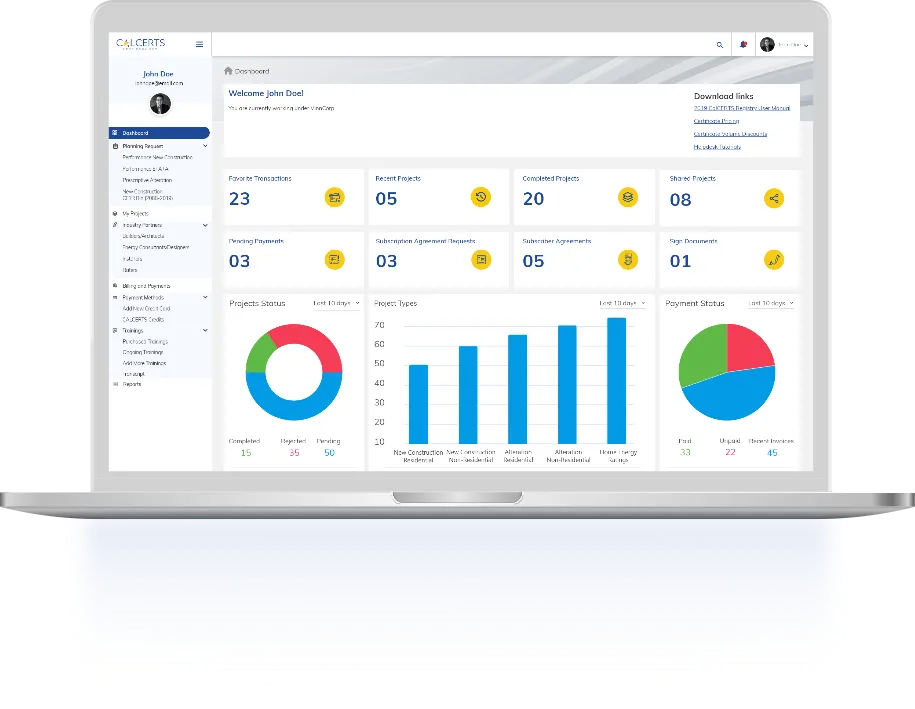 VinnCorp Built a World-Class Site for CalCERTS, Strengthening their Vision - CalCERTS's Web Development Case Study
CalCERTS – California's premier Home Energy Rating provider – is filling the need of the Energy Efficiency industry for a technically superior yet customer-oriented HERS Provider.
They offer services, support, training, and certification to the HERS raters. They aim to protect the environment while saving money.
CalCERTS's Interface Was a Friction in Their User Journey
Through user behavior, CalCERTS recognized that the customers weren't satisfied with its website's interface.
Their website was taking time to load, and the responsiveness of the web pages could have been higher, making it challenging to contact them for their services and support.
After non-satisfactory behavior from customers, CalCERTS decided to revamp its site to give its customers a frictionless journey on web pages.
For in-depth analysis and smooth operation of their website, they approached VinnCorp as a reliable staff augmentation company.
VinnCorp Improved CalCERTS's Online System
VinnCorp understood their requirements and jotted down their problems to look closely into their interface. To take charge of the situation and design a robust, immersive, and responsive site, we outsourced website design and development experts.
After thoroughly analyzing their site, our website design expert discovered that the site has an unpleasant UI design – built on PHP, Html, and CodeFusion.
Not only this, but our experts also found that the 4 online registration forms were quite extensive. These forms were accessed by HERS rater, building departments, contractors, and government agencies.
These were the primary reasons users kept themselves from contacting CalCERTS.
On complete site inspection, our website development experts discussed the need for site revamping with CalCERTS. Our suggestion convinced them to build a site on Java and Angular, and they aligned with us to initiate site restructuring.
At a fast pace and keeping outdated technologies at bay, experts from our staff augmentation company made an innovative, responsive, and dynamic website. The data registration forms now took minimal to zero downtime for certificate changes, with streamlined database access and performance improvement.
Bringing it All Together
The upgrades after revamping CalCERTS's website is visible and credible. Earlier, the user journey wasn't fluid and smooth. With efficiency and a keen eye for detail, VinnCorp's pre-vetted outsourced experts cracked the code to simplify their user journey. VinnCorp helped CalCERTS to strengthen its digital presence and satisfy customers to lead the industry in the long run.