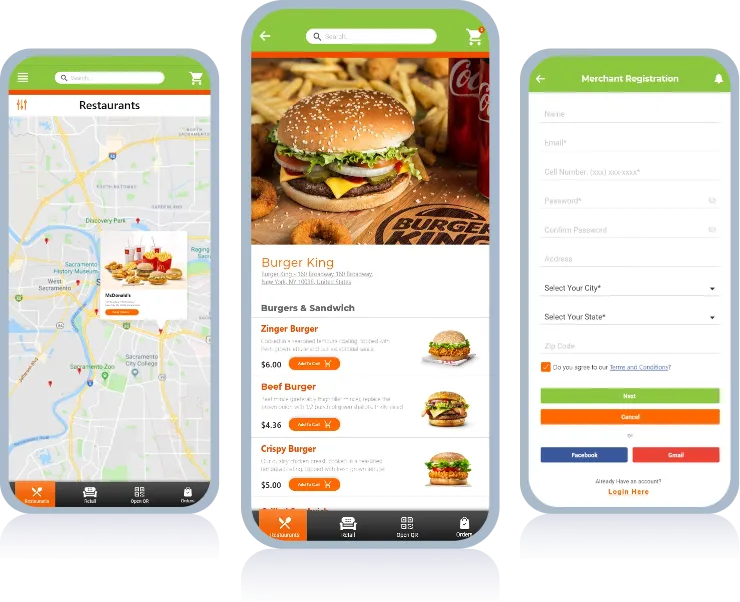 VinnCorp Built a Seamless Online Food Ordering Platform - Scan2Order's Web Design Case Study
Back in Covid-19 – Scan2Order – an online restaurant booking platform now, was just an idea to address diner's desire to eat scrumptious food and treat themselves.
Standing in long queues and stepping out of the home was not an option back then. However, they were still seeking a suitable solution to satisfy their customers.
Scan2Order Discussed Their Innovative Idea with VinnCorp to Bring it to Life
With the needs and pain points of the customers, Scan2Order approached VinnCorp to opt for their consultation and develop a robust digital platform. They elaborated on the drive of their idea – customers enjoying the food of their choice in the comforts of their homes.
VinnCorp appreciated their insights and researched in-depth to make it a reality. After thorough market research and considering the real-world problems of customers, we decided to launch their mobile and web applications.
VinnCorp Actualised Scan2Order's Innovative Idea Through Website Development Experts
Our web design expert first designed an interface for Scan2Order, keeping in view easy navigation for customers and a straightforward user journey.
Then came the second stage of Scan2Order, where our web development experts initiated the web page and application development. After working for 8 consecutive months on this project, finally, the platform was ready to launch in the market.
During this developmental stage, we also encouraged restaurants of all sizes to thrive by joining the platform and allowing diners to find and book the perfect table or pickup order at their convenience.
After successive development, Scan2Order was launched with the help of VinnCorp's IT team's efficient execution, having QR payments for restaurants and retail subscriptions. It turned out to be a progressive venture that is still thriving.
Bringing it All Together
Scan2Order's idea met efficient execution with VinnCorp. The food ordering platform had no existence, and bringing it to life seemed a real challenge. With willingness and high morale, VinnCorp embraced this challenge and won it by creating an immersive and functional platform – Scan2Order. Today, this platform facilitates thousands of foodies to satisfy their cravings.